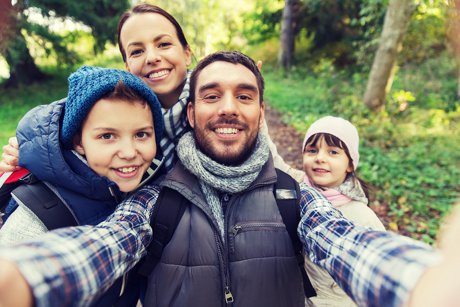 Mother Nature strikes a pose on Bethesda property at Cabin John Regional Park. Open spaces blend perfectly with wooded areas for a picture perfect place to play. Children of all ages enjoy a variety of recreational amenities. A dedicated staff ensures that the park is kept in tip top shape and is safe for all within its boundaries.
Scenic trails lead the way through pristine wilderness. Follow the Cabin John Stream Valley Natural Surface Trail and wander up to the glorious wetland area. The Tulip Tree Trail then winds around leading hikers to the honored Grand Daddy Sycamore Tree. Bird watcher's keep an eye out for feathered friends comfortable in bluebird boxes scattered about.
The onsite Locust Grove Nature Center holds a wealth of educational opportunities. Classes and special events feature local wildlife and conservation efforts. Specific curriculums are designed for preschoolers on up. Springtime and summer day camps keep kids occupied while school is out of session. Campfire nature walks bring families closer together.
Whirl Away the Day when Living in Bethesda
Celebrate winter all year long at the indoor ice rink. Figure skaters and hockey players living in Bethesda hone their skills. Public skate sessions are marked on the calendar daily. Special events include teen skates, family skates, pick up hockey and more. Birthday parties kick it up a notch with the birthday boy or girl being the envy of all around.
Batter up! Cabin John Regional Park impresses with its collection of softball and baseball fields. Teams spend quality time locked in bouts of friendly competition. Youngsters stepping up to the plate often like to hang out by the dugout at the Shirley Povich Field to watch the big boys play. Home games of the Bethesda Big Train, part of the Cal Ripken, Sr. Collegiate Baseball League are played here. Crowds cheer for these up and coming baseball stars as they battle it out.
Before leaving the park don't forget to take a ride on the Cabin John Miniature Train. Weather permitting this little engine chugs all around the Bethesda property grounds!